A Simple Guide To Professionally Accept a Job Offer ( With Examples )
Did you receive a job offer? That's good news, but before you celebrate there are other steps involved in it. you should also know how to handle the after steps. Your professionalism is depicted right from the moment you received the job letter and how you respond to it. When you receive a job offer, you should know the steps before accepting it. The job offer process has a few stages, and knowing how to handle each one ensures you accept a job with the right terms.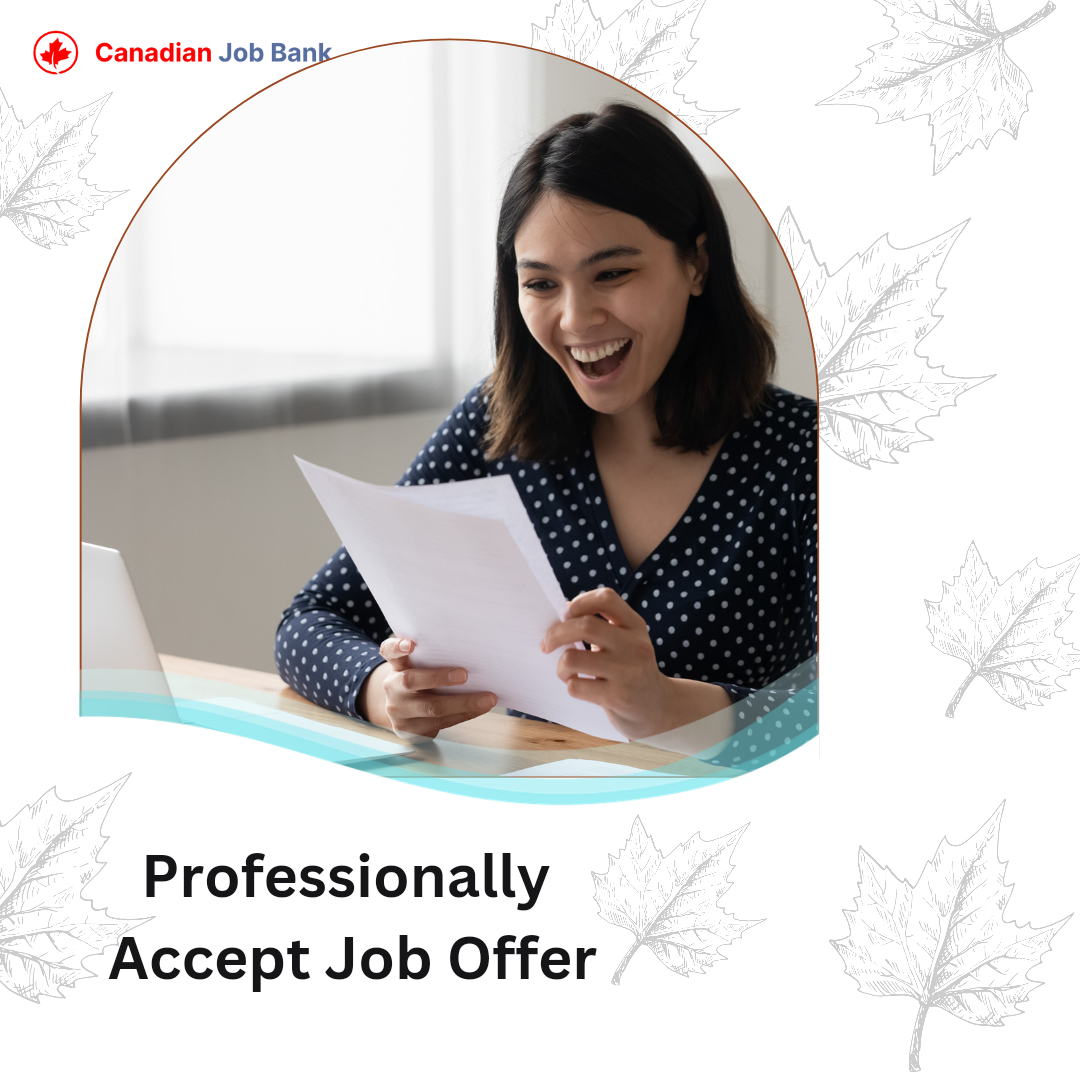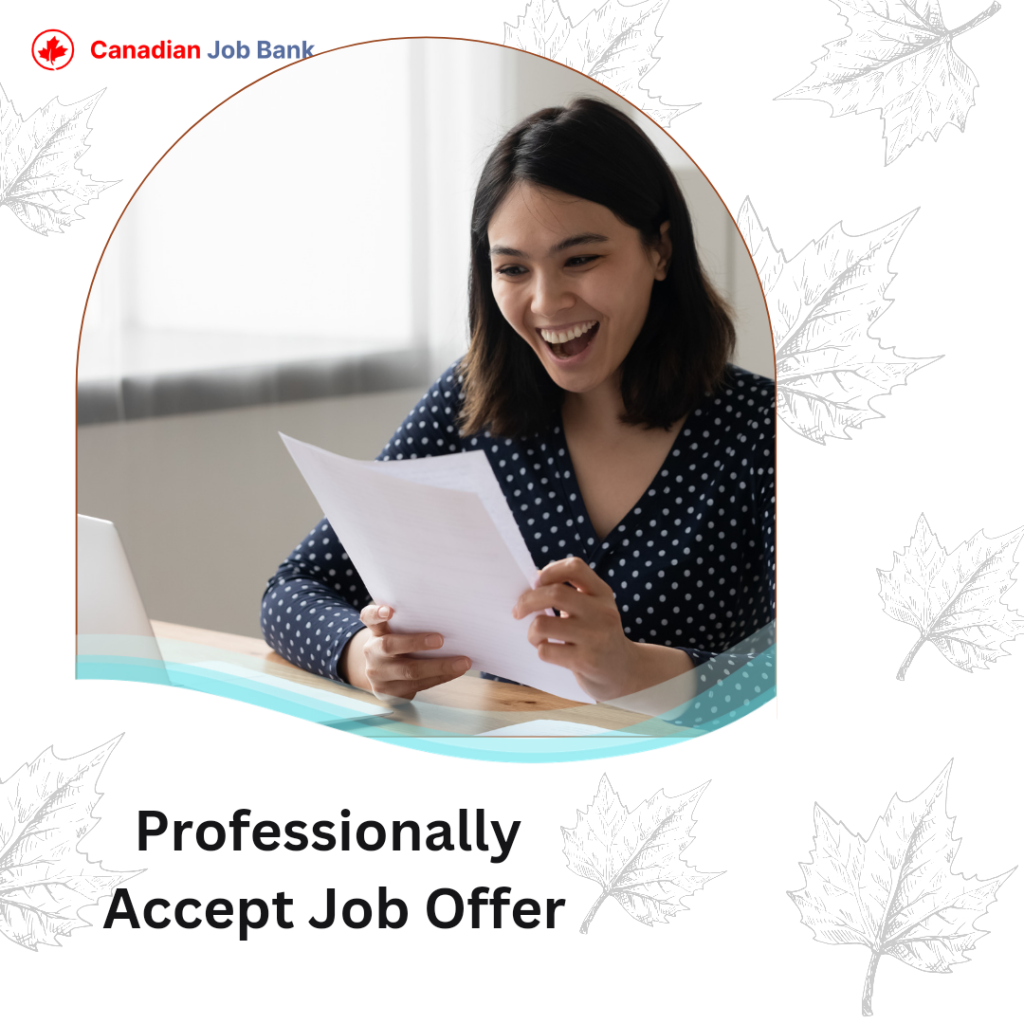 If you are wondering how should I formally accept the offer letter, It's always a good idea to accept a job offer by sending or giving your new employer your acceptance in writing. Do you be sure that everything you expected is in the offer, and ask about anything you have questions about before saying "yes."
Different Stages of Job Offer
 When you receive a job offer, there is no need for you to reply immediately. You can reply within 24 hours, hence take your time to review your offer. Take time to introspect whether you are ok with the clauses, and CTC mentioned in the offer letter. If you have any questions, reach out to them. Once you are sure about it then reply to them. There are different stages of a job offer-
After your interview, you will get a confirmation call from the company before sending the formal contract. This is called an Oral offer. Either your hiring manager or HR will call you to confirm your offer depending on your performance in the interview. Though some hiring managers offer a job at the end of the interview, you'll likely receive a call in the days following your interview. When you receive verbal communication, you can ask all the questions you have in your mind. You can ask about the CTC breakdown, joining date, and other formalities.   Prepare your questions in advance to ensure you get answers quickly, which can help you with negotiations.
Your conversation shows how enthusiastic you are about the position, and it would help you to create a powerful impression. Hiring managers want to know you are not only accepting the job but are also excited about it.
When you receive a verbal or oral offer, there is no need to accept it immediately. Instead, thank HR or the manager for the offer and get confirmation on when you are receiving the formal update.  If you're interviewing for other jobs, you can let them know, which may help your negotiations in the future. Most hiring managers will give you at least one day and up to a week to think about all aspects of the offer, especially if you need to consider other job offers.
After verbal communication, hiring managers will send a written format that is more formalized usually by email. A written offer should include-
Job title
Salary and other benefits
Joining date
Review the information whether it is the same as discussed in the interview and analyze all the clauses. Do not sign and send your acceptance back until you properly review everything included and agree to the terms. If you are doing the job then ensure you get enough time before the joining date so that you can serve your notice period and get out of the company professionally.
If you are expecting a higher package, additional benefits, or a change in start date call and talk to HR or the hiring manager. Employers typically expect you to negotiate some aspects of your contract, and this is a common part of the hiring process.
Before negotiating do some research on aspects related to your job offer. Check the average salary in your area or the average salary in that company. Check the average salary of that job title and compare it to what you are getting currently. Check reviews about the company and analyze with your current company. If you believe your experience or skills warrant a higher salary, you can explain this during your negotiation.
The tactic to employ is to ask for a higher salary than you want and explain why you deserve it. You can use your experience, skills, and education to defend your demand. If your hiring manager accepts it is wonderful if not they may place you in an average range. If you are not getting a higher salary least negotiate other benefits like leaves, vacation, etc.
In some cases, the employer may not be able to negotiate due to budget constraints or other factors. In this case, you have the option to accept the offer as is or decline it. if you think it is good for your growth go for it.
After analyzing all the aspects, if you decide to go with the offer sign it and send other required documents.
How to Accept an offer through email?
 Your email depicts your personality and hence it is required to set a positive, strong, and professional impression. For that here are a few tips.
Clear and concise subject line
The subject line gives an overview of why you are writing an email, hence keep it simple and short.  the simple subject line could be "Accepting [Company Name's] Offer—[Your Name]."
Put the right person in To field
Address the mail to the person who has sent the offer letter to you.
Thank for the offer letter
An acceptance letter is a gesture to thank the manager for taking the interview and offering a job to be a part. Express your gratitude and enthusiasm through your acceptance letter.
Agree to terms and conditions
Keep your acceptance letter simple and list the terms that you and your employer agree to like salary, benefits, etc.
Sign the acceptance letter with a short signature and express your gratitude.
 Template of Acceptance Email
Email is a formal way of communication, hence structure it clearly and professionally. Here is a template of the acceptance email for you.
Subject Line: Offer Acceptance- [ Your Name]
Dear [ Hiring Manager Name],
I am delighted to formally accept the offer letter, thank you for the opportunity.
As mentioned in the offer letter and as we discussed over a call,  accept the starting salary of [offered salary] with the availability of benefits after [number of months].
I am looking forward to start on [ start date], and for additional reach out to me on my phone at [ phone number] or email [ mail id]
Looking forward to meeting the team and getting started in the new role.
Thanks & Regards,
[Your Name]